About Cloud Mountain Marketing
Cloud Mountain Marketing founder Steve Johnsen did not set about to create a marketing consulting firm. Rather, Cloud Mountain Marketing came into being in response to a crying need in the marketplace. One thing that Steve kept hearing from hundreds of business owners was, "I have a website, but it's not doing anything for me." So, he began a consulting practice to fix that problem.
We're here to help your small business grow
Cloud Mountain Marketing provides a unique and much-needed consulting service focused on helping businesses grow. We create websites and Internet marketing campaigns that actually make money online. That's why we are not focused on the design or the technology (though we do both well). We are focused on increasing your profits and making you money.
Call us today at 720-216-2549 to schedule your free, no-obligation consultation.
About the founder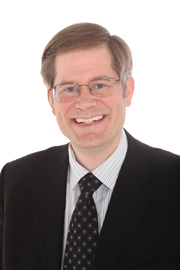 Steve Johnsen, MBA
Steve Johnsen is known in the Denver business community as "The Website Income Strategist." He has been using the Internet since the early 1980s, and was building websites before most people had heard of the World Wide Web. Steve was optimizing web pages for search engines before Google became a business! The websites Steve has designed currently bring in millions of dollars in revenue per year. He now uses his experience to help other companies create success.
Steve is also a business leader who has helped numerous companies identify market opportunities, develop new growth strategies, and reengineer business processes to achieve solid profitability. He has held executive positions in a variety of industries, including biotechnology, pharmaceuticals, education, and publishing. Before starting Cloud Mountain Marketing, Steve was promoted through the ranks of a Denver publishing company to become CEO. He was responsible for the company's turnaround, leading it into a phase of rapid revenue and profit growth.
Steve has held board memberships and leadership positions in various non-profit and community service organizations, including the Rockies Venture Club, Toastmasters, a private school, a local church, and the LifeSoap Company, which provides clean water to children in third-world countries. As a business coach, he has mentored numerous business owners in growth strategies and in obtaining access to sources of capital. He is a sought-after keynote speaker, and the author of Five Easy Steps to Make Your Website Your Number 1 Employee.
Steve graduated with high honors from Brown University with a degree in mathematics, was the valedictorian of his MBA graduating class, and is a member of Beta Gamma Sigma, the MBA honor society. He lives with his wife and four daughters in Centennial CO. In his spare time, Steve enjoys hiking and rockhounding with his family, singing in and conducting choirs, and working with his church youth group. Steve can be contacted on this website through the Contact us page, or on any of the social media platforms below.
Why the name
"Cloud Mountain Marketing"?
The name Cloud Mountain Marketing is a reference to the newest trend in information technology, called cloud computing. Cloud computing is the use of hardware and software (or in our case, Internet marketing & business growth expertise) housed outside your physical organization. Some examples of cloud computing include desktop virtualization, remote storage, Software as a Service (SaaS), Facebook, Google Apps, and, of course, Cloud Mountain Marketing!